Active School Week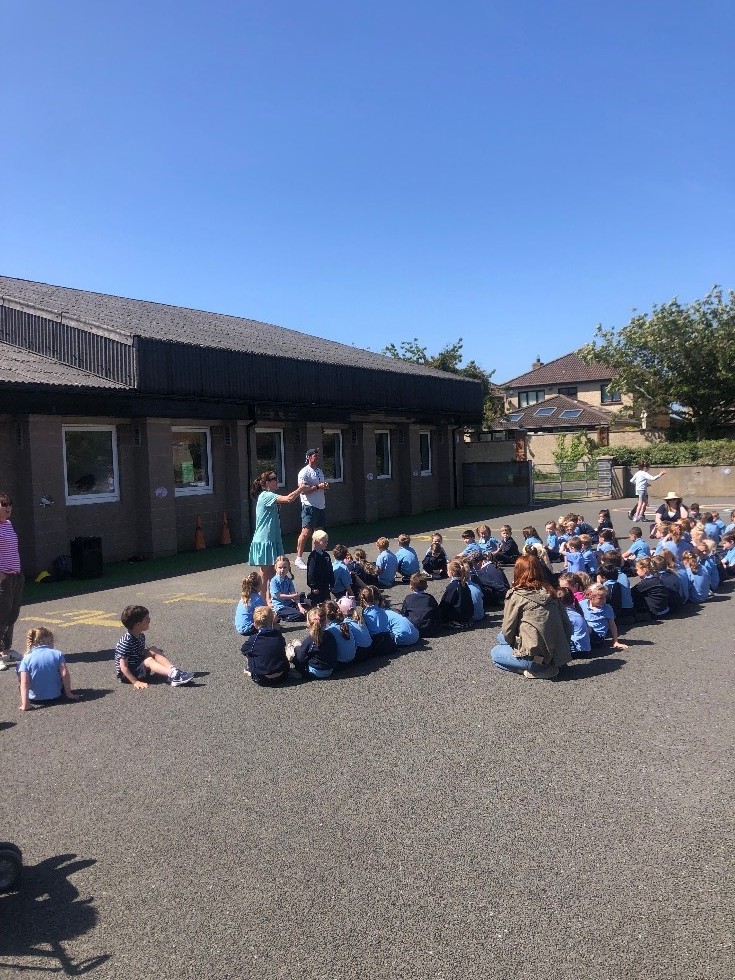 Active School Week!
Our Active School Week is taking place this week 29th May-2nd June. We have a number of activities in the line up for the week. This weeks homework includes reading and Active Homework. There is already an exciting buzz around the school! Keep tuned to see what we get up to!
Dancing with Kim
A big thank you to Kim who came to our school on Monday and taught a dance lesson to all of us here in St. Helen's JNS. The sun was shining and the music was playing which created a wonderful atmosphere for some dancing out in the yard. Children and staff really enjoyed themselves and it was great way to kick off Active School Week!
Fitness for Kids
We are so grateful to Sharon, Sophie Walsh's Mam, for coming in on Monday to do some really fun fitness classes with the Junior Infants. They were jumping, stretching, sprinting, hopping and having a terrific time! The challenge of trying to stand up without touching the ground was particularly great fun!
HIIT session with Jamie
Go raibh míle maith agat to Jamie for organising a HIIT session for the whole school on Tuesday! We did jumping jacks, squats, lunges, burpees, press ups and lots more! We absolutely loved exercising to the music. Some children were very lucky to be picked to choose the songs which the children and staff enjoyed. It was a terrific afternoon!
Sports Day
We had a terrific day on Thursday up at Naomh Mearnog GAA club for our annual Sports Day. Each class represented a country and the children were invited to dress up in their countries colours. The Junior and Senior infants participated in a sack and running race. The First and Second class children took part in a relay and running race. To make the day even more exciting Mams, Dads and Teachers participated in a parent and teacher race. All children and staff had a brilliant day out in the sunshine. A big thank you to Ms Rooney, Derek Mc Keever and of course the Parents Association who organised the fantastic day and helped it run so smoothly. The Cabhair Centre held their own Sports Day on Tuesday. It was a great success and as part of our school inclusion programme some children joined their mainstream class and participated in Thursday's Sports Day also.
Teachers vs Students
To finish off our Active School week we held an obstacle course relay for the First and Second classes. A teacher joined each class and ran the first leg of the race. We also organised a musical statue competition that was very much enjoyed by all. A highlight as was commented on by a lot of teachers was the great sportsmanship shown by the children this week.
St. Helen's Junior National School, Limetree Avenue, Portmarnock. Co. Dublin | Phone: 018461763